Pilant House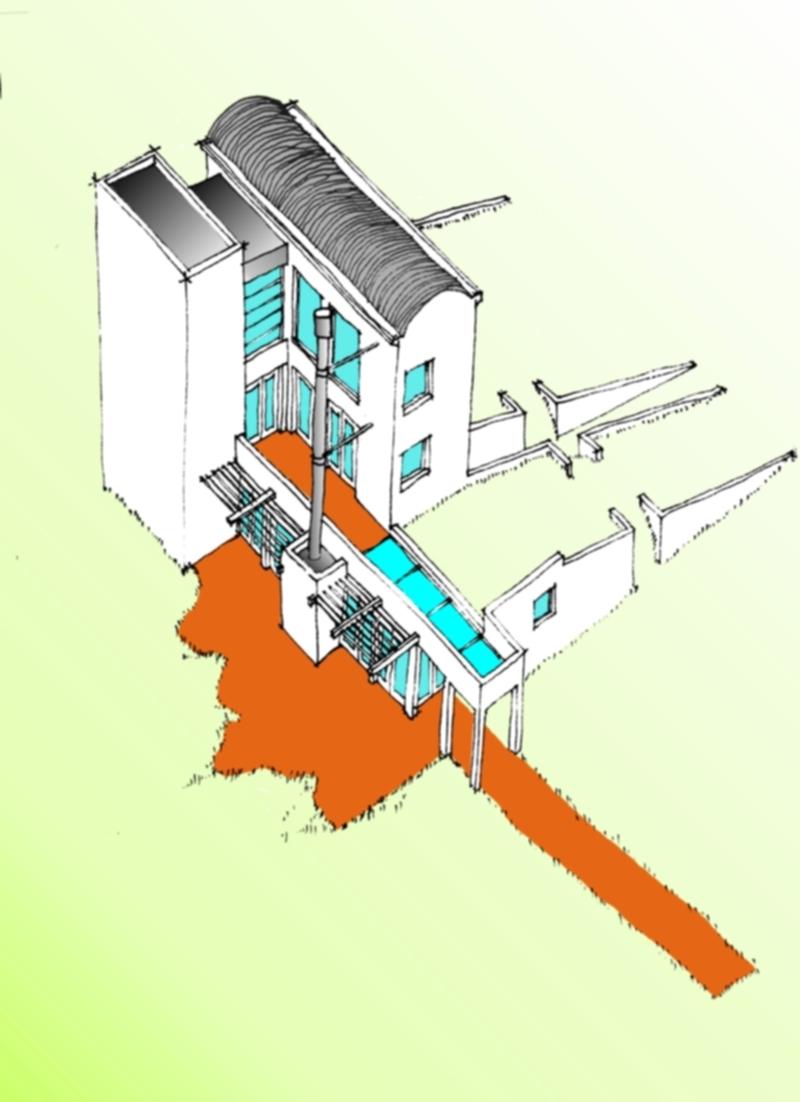 Project: Little house on a prairie, Oklahoma
Client: Stephanie & Harold Pilant
With a large empty site in rural mid America, This concept relates to notions of 'claiming' a specific place that would be otherwise indistinguishable from any other part of the huge slowly rolling prairie extending far beyond the horizon in every direction.
The green roof would provide useful thermal insulation during the baking mid-America summers and freezing winters.
By marking the land, positively digging in to it and becoming part of it, the house declares that THIS place is special.
The tower meanwhile acts in vertical counterpoint to the Cartesian plain, providing an artist with her studio, or just a place to daydream as she looks out over the view.